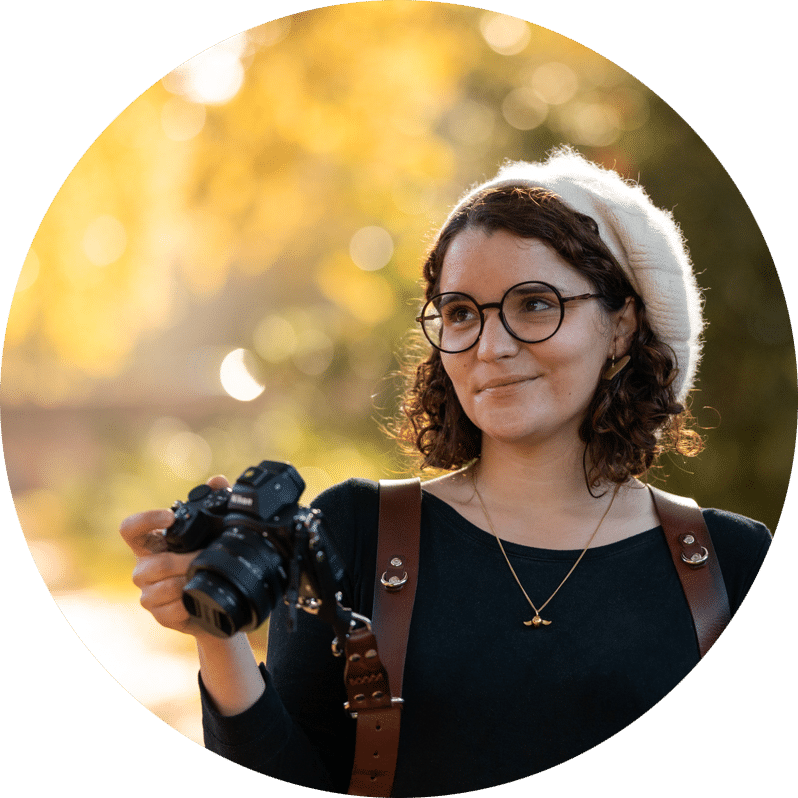 Good morning ! My name is Zélie – sometimes known as theluuxx – and I am a professional photographer. And yes, that's my real name! My nickname "theluuxx" alludes to the light (Lux, Lucis in Latin) so precious to me.
My grandmother gave me a film camera for Christmas when I was 7 years old. Since then, I have been passionate about photography and I had the dream of making a living out of it one day.
After scientific studies , I started by being a photographer in parallel with another salaried job.
I then decided to devote myself entirely to living from my passion: photography. Initially self-dictact, I took many courses and training to improve myself and be able to offer you quality sessions.
My mission today? Make your moments of life eternal and highlight your talents with bright and warm photos in natural atmospheres.
My values ? Simplicity, authenticity, eco-responsibility .
Apart from photography, I particularly like traveling, swimming and dancing.
Based in Toulouse and in the Tarn, I travel wherever the photo projects take me.
If you like sessions made easy, natural smiles, do not hesitate to contact me via the
contact form
to discuss your needs or to make an appointment.
Goodbye !