Are you going to visit Turkey soon? You will find in this article some ideas for visits and walks, mainly around Izmir. If you live in Toulouse, you can fly to Istanbul and then change to Izmir, or fly to Germany then fly directly to Izmir.
Izmir is located on a bay. The city center of Izmir is truly magnificent, and close to the sea. You will easily notice this if you arrive by plane. Do not hesitate to stroll on the Kordon, facing the sea.
The city center of Izmir is very beautiful, and very typical with old balconies. The fire of September 1922 unfortunately ravaged part of the typical town centre. I advise you to take a walk in the city center.
The famous Clock Square (Saat Kulesi in Turkish) is often full of people, but the place is worth the detour! Its height is 25 meters and it was designed by a French architect!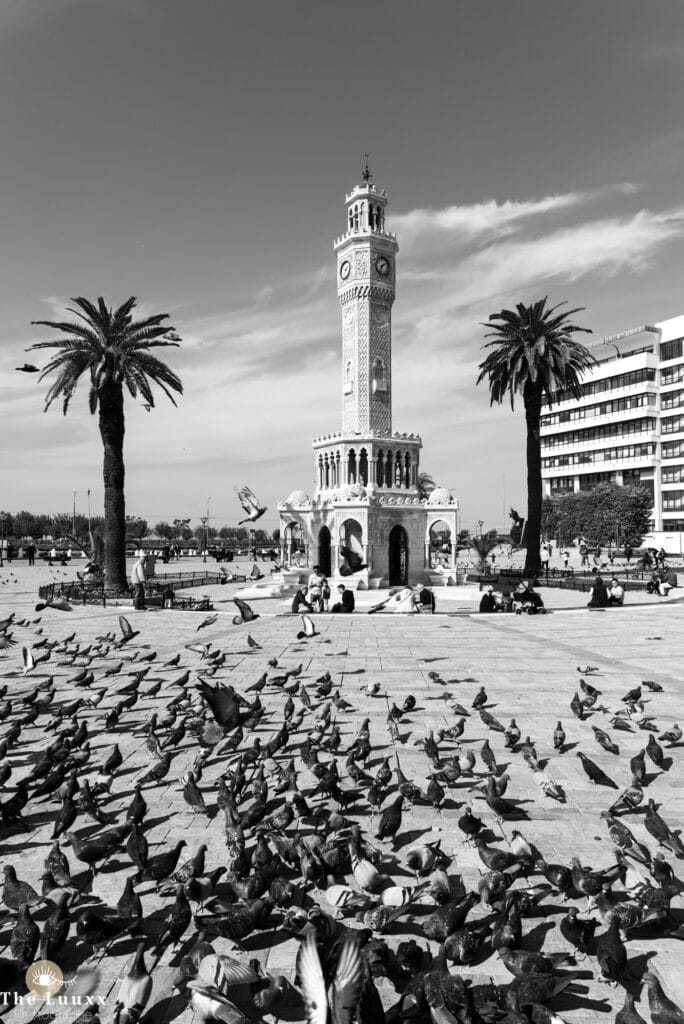 Izmir bazaar is a beautiful place. You can buy typical souvenirs, eat, or have a famous Turkish coffee with some Turkish delights which I am personally very fond of! Luckily, Turkish delights are allowed in the hold.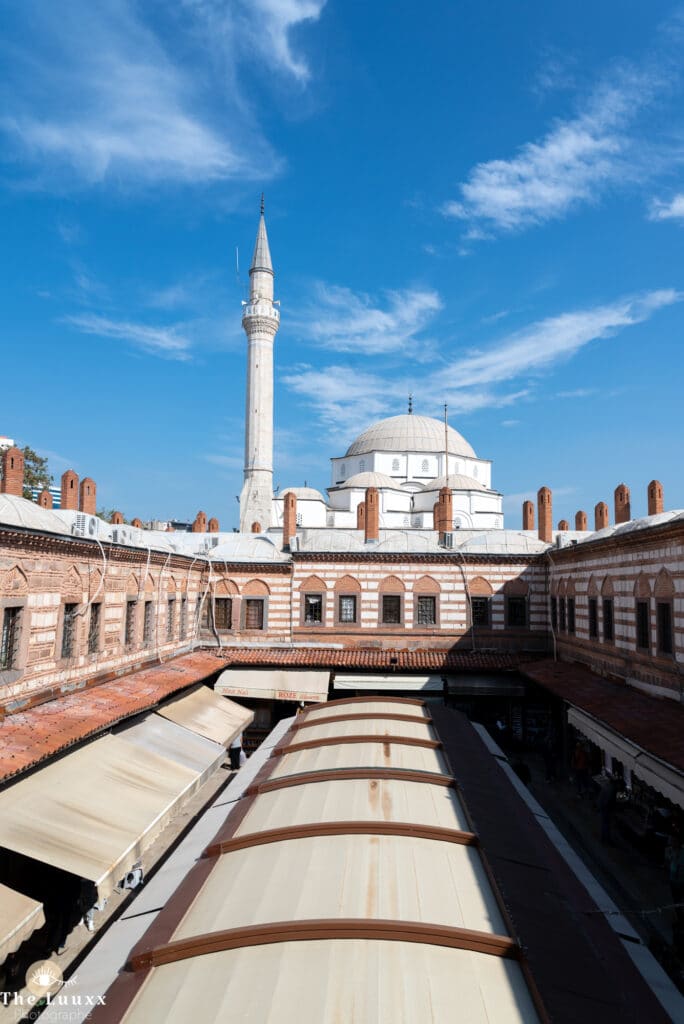 The elevator area, although far from the city center, is beautiful, offering a new view of Izmir. You will also find some atypical stairs.
Going up the elevator, you will get a great view of Izmir Bay as well as the Kordon.
Then, going along the sea, you can see a view of Izmir. Not far away, there is a cable car, which apparently offers a view of Izmir. Unfortunately on each of my visits to Izmir, either the cable car was broken or there was sea mist. Maybe next time !
In Urla, close to Quarantine Island, you can see Izmir further away (if there is no fog, very common in the region), and eat ins fish restaurants. You can also eat kahvalti with a view. Kahvalti is a traditional Turkish breakfast (small but very big) that you can have at any time. I recommend you taste one (or two) before leaving Turkey!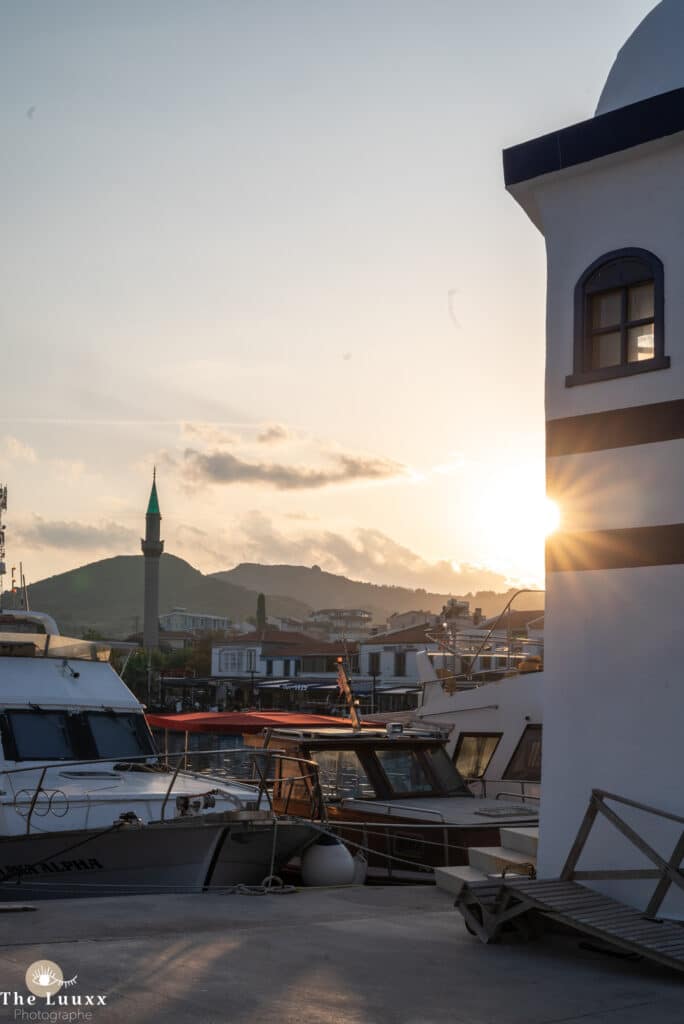 If you like hot springs, you can go to Pamukkale, which is a beautiful place! Pamukkale is a bit far from Izmir (allow 4 hours by road to get there), in the province of Denizli, but that definitely makes you want to go! The site is registered with UNESCO.
The white color you see is not due to snow, but to limestone. You can park at the bottom, and finish on foot (without shoes!). In winter, the little walk without shoes is refreshing!
Be careful, the ground is very slippery… it would be a shame to fall dressed in a hot spring (at 40 degrees) in the middle of winter! Yes it is lived (!). Luckily, there are towel vendors downstairs.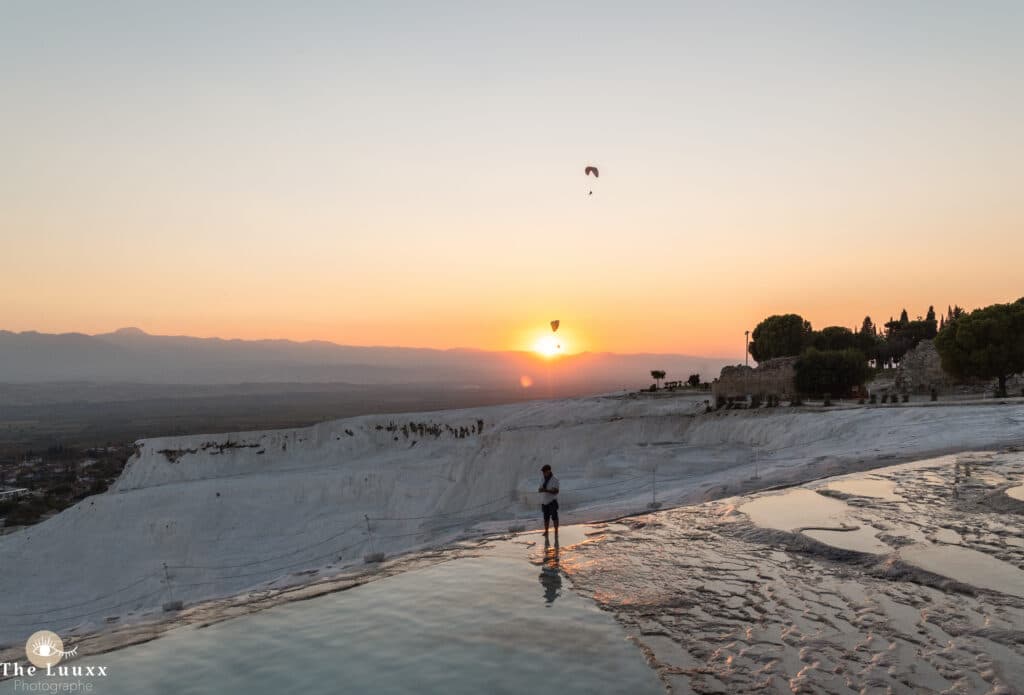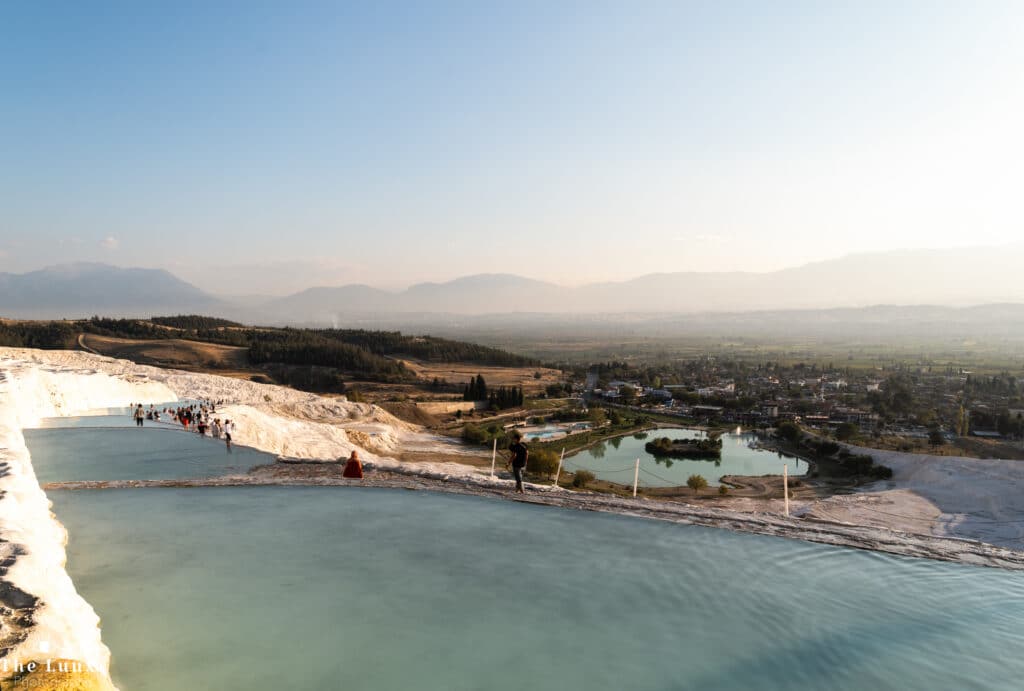 Not far from there, the ancient city of Laodicea is worth visiting. It was discovered only about ten years ago, and offers a distant view of Pammukale. I recommend the detour!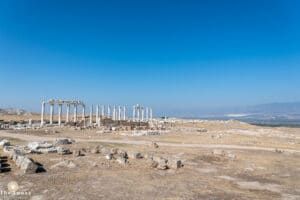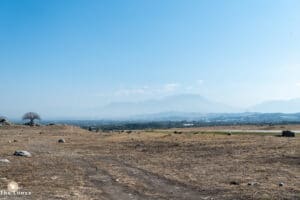 Edo you know the Turkish Maldives? If this is not the case, I advise you to visit Lake Salda which is magnificent! It is the second deepest lake in Turkey. It is known to be very clean and very clear… see for yourself!
If you like the landscapes of Cappadocia then I advise you to go to Kula, the place looks like it!
If you like to walk by the sea, I suggest you go to Alaçatı which is 1 hour from Izmir.
Several ancient sites are in Turkey, I really appreciated the site of Bergama (Pergamon), which is in the province of Izmir, about a hundred kilometers to the north.
There is also the site of Ephesus, which is about 100km south of Izmir (you can take the opportunity to go for a walk in Kuşadası on your way back. You will see there the many cats of the site.
If you have time, you can go to the village of Nazar Köy, where the famous blue eyes that bring luck in Turkey are made!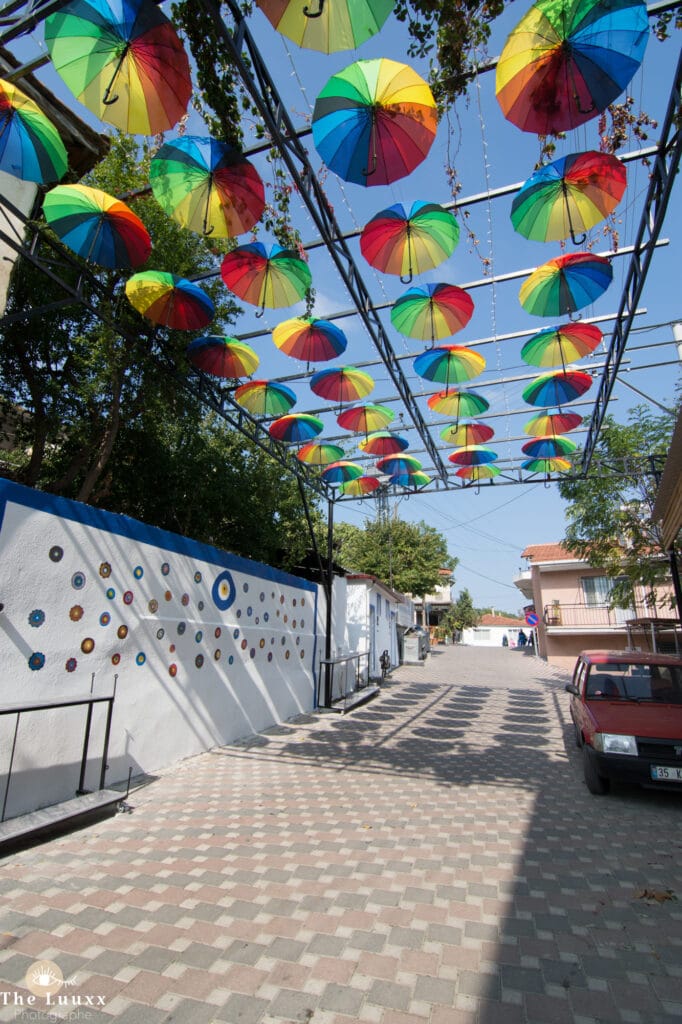 Finally, you can go to Lake Bafa, in the province of Muğla.